2021
The Chairs and
We Designers, New Gift Makers
Curated in two parts by
Hennie Park and Heerim Shin

Launch Date
October 21, 2021

—
The Chairs
Hennie Park

The idea for this exhibition came about through a study on things that can be easily found in everyday life. I examined the aesthetic choices in ordinary objects that we normally take for granted, such as a chair—an omnipresent object we barely see. I envisioned pieces that are both experimental and realistic.

I wish to suggest that aesthetics apply not only to fine art or design, but upon close investigation can be found in every object in daily life.



—
We Designers, New Gift Makers
Heerim Shin

The goal of this exhibition is to deliver the artist Abraham Burickson's philosophy that designers are "gift makers." Design experiences are gifts in terms of having both memorable and meaningful characteristics.

A distorted and unusual box, inspired by the book The Little Prince by Antoine de Saint-Exupéry, is full of imaginative experiences. An AR poster was created to give audiences unexpected joy. Four posters represent four different universes of the mind.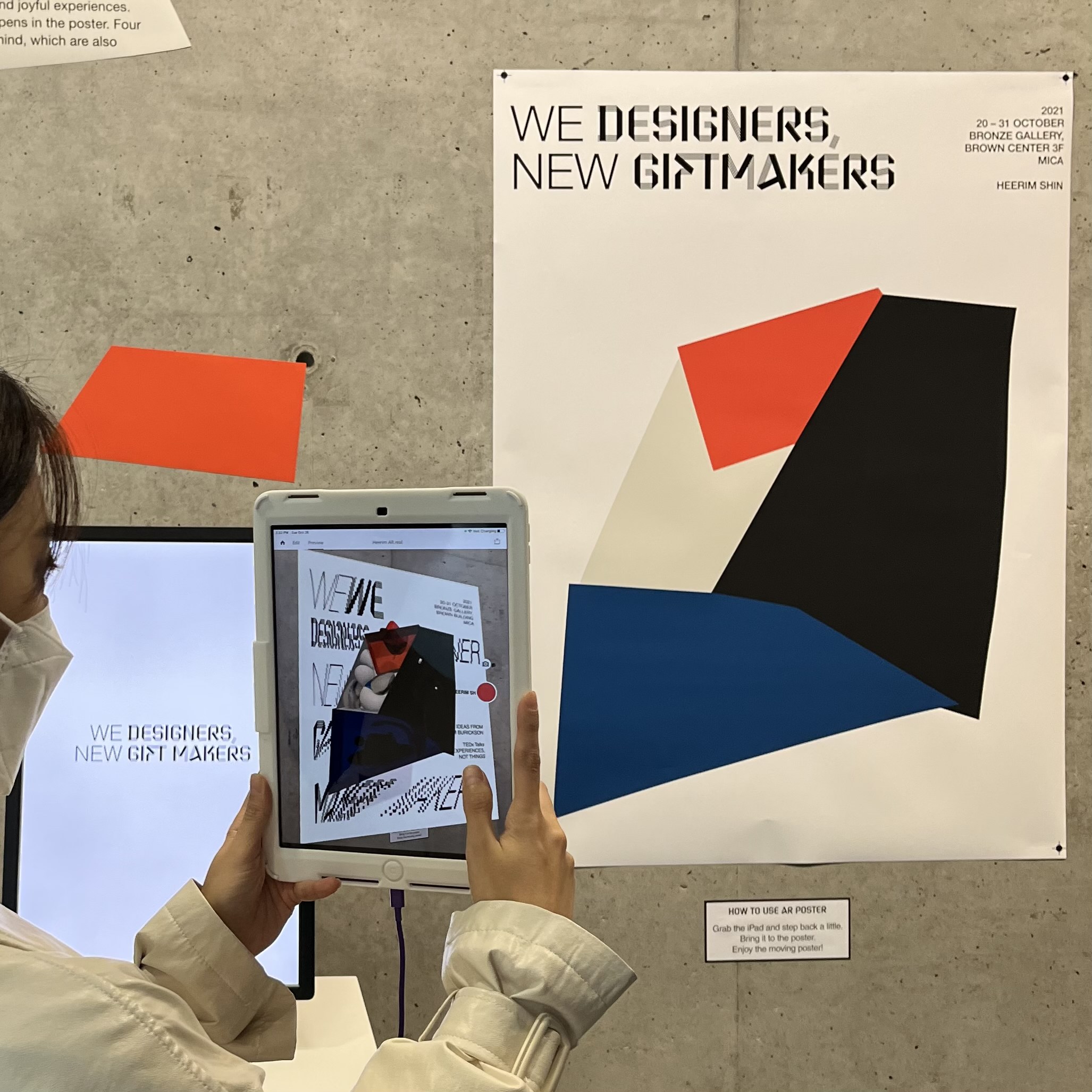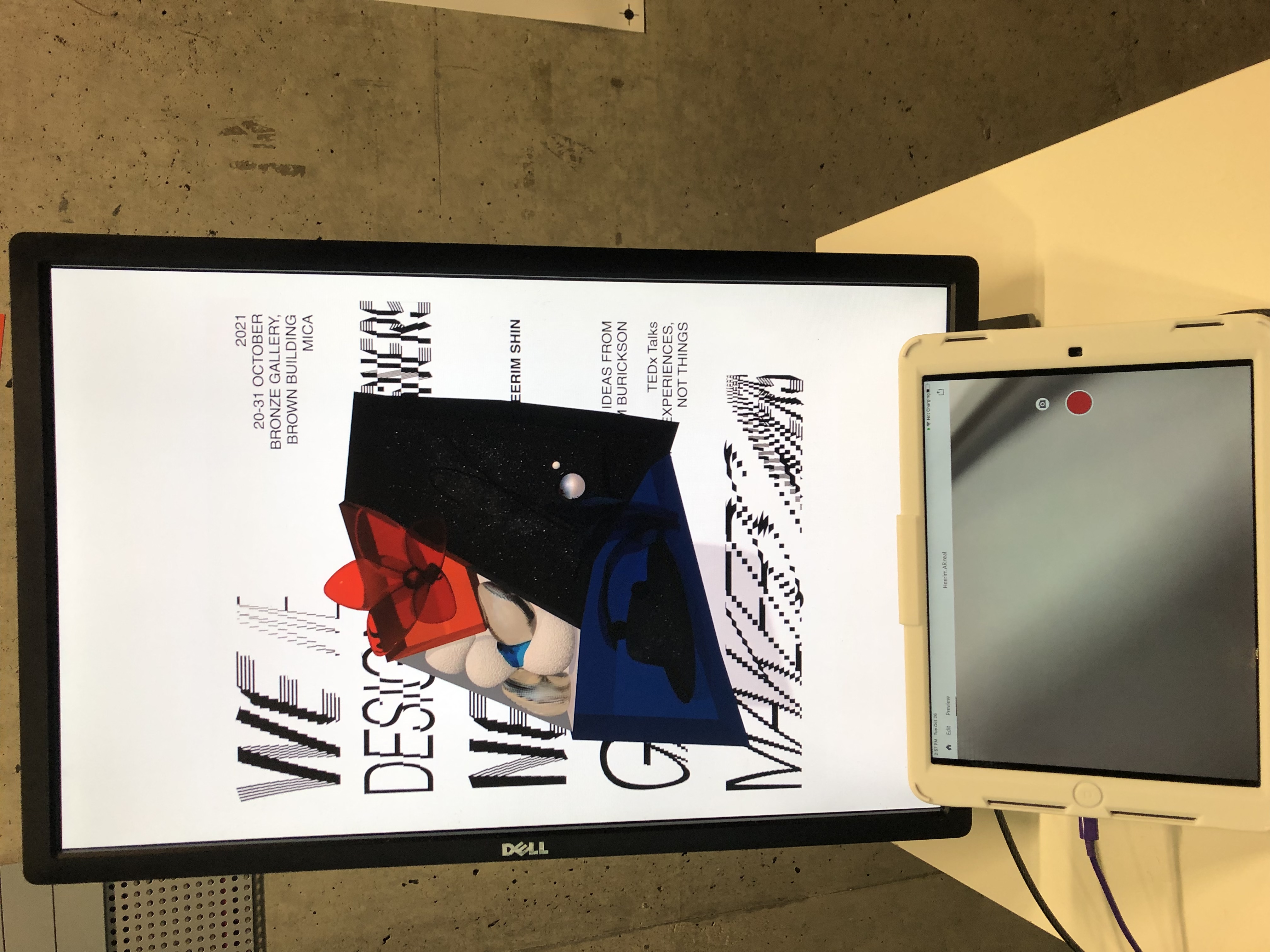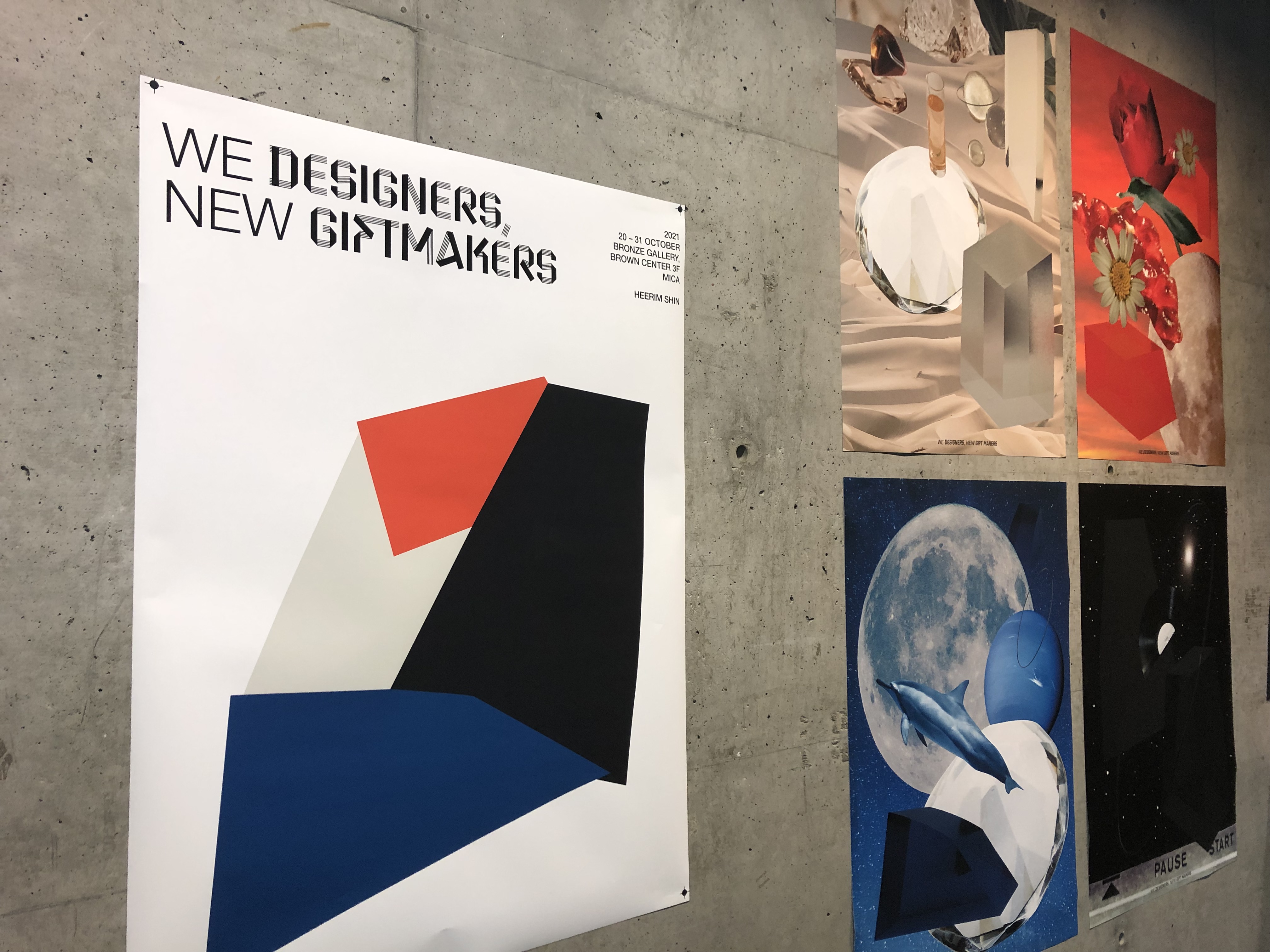 Gallery View ︎